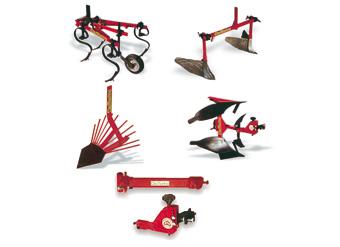 Agricultural machineries
Del Morino S.r.l. produces agricultural equipment since 1875 and is dedicated to distribute high-quality agricultural machine to industry leaders in agriculture and gardening. The continuous research and innovation led us to be present in 40 countries worldwide and a total of 50 employees working in our company. Our strength is to maintain a relationship of trust with our customers by meeting their demands with rapid and productive ideas and building on the recommendations that our suppliers notify us.
We projects, manufactures and distributes a wide range of forestry, gardening and agricultural implements all over the world, paying attention to the differences that each country has in relation to other states. Here are some of ours productions:
The design, construction and organization of the distribution takes place in Caprese Michelangelo: the investments we made in the years allow us to carry out all operations within our factory.
Inside Del Morino enterprise, are made operations of robotized welding, laser cutting, powder painting, sheet bending and CNC machining of mechanical components for the production of our agricultural machines. This allows a reactive productivity to satisfy our market all over the worldbig as well a great flexibility in carrying out of the prototypes. Our establishment is located in a 8000 square meters area in the splendid setting of Caprese Michelangelo.
Del Morino agricultural machines find their success in the activity of research and development: we are able to provide new solutions to our world customers, gaining their trust and expanding the market to other agricultural activities that want to keep up with the times. The fundamental strengths of our business, in manufacture of agricultural machinery and garden equipment are:
RESEARCH of new agricultural working techniques;
TECHNOLOGY in the manufacturing of agricultural and garden machineries;
find and enhance the DIVERSITY of various markets;
promotion of local agri-CULTURE.
The promotion of the territory in its artistic and cultural aspects and environmental protection is one of the aspects that Del Morino wants to promote around the world, aware that the optimization of resources available is one of the principal politic to follow in the evolution of productive activity.